Market
U.S. job openings soar to record 8.1 million, but businesses say they can't find enough workers to hire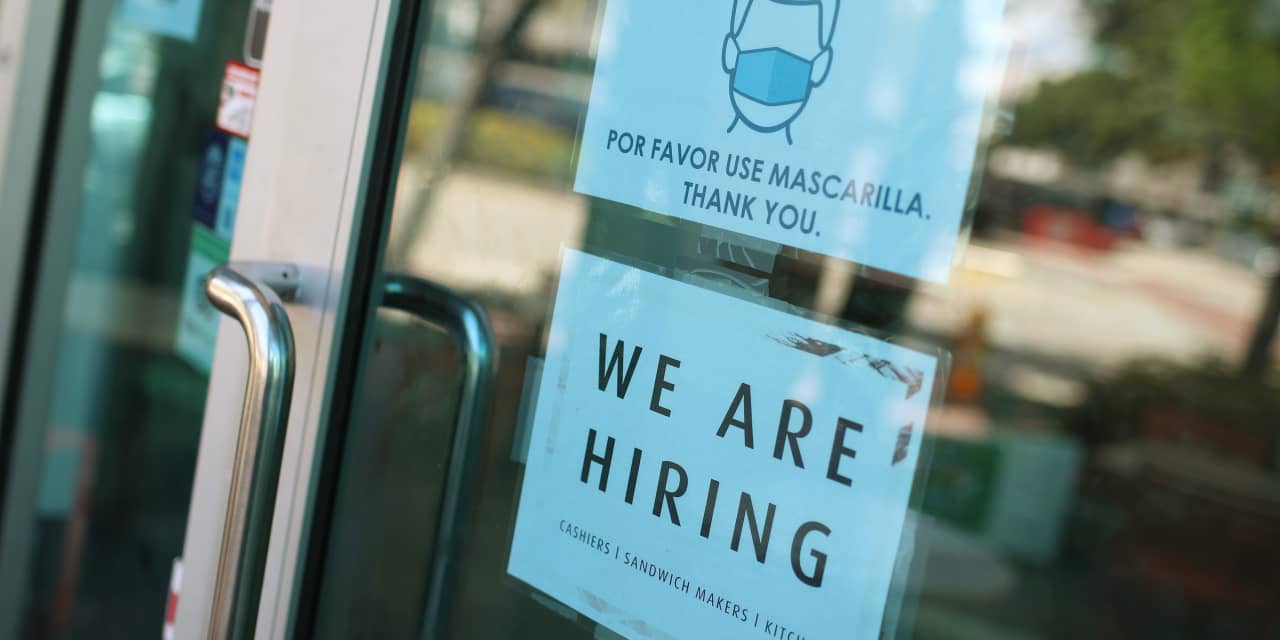 Businesses have a record 8.1 million jobs to fill. The problem, they say, is getting enough people to fill them.
Job openings in the U.S. topped 8 million in March for the first time ever, the Labor Department said Tuesday. There were 7.5 million open jobs in February.
The number of job openings is now well above prepandemic levels and easily exceeds the all-time peak of 7.57 million set in November 2018.
Yet many companies say they are struggling to find qualified workers to hire. A record 44% of small businesses, for instance, said they could not fill open jobs in April, according the National Federation of Independent Business.
Read: A record number of small businesses can't find enough workers to hire
Some contend that extra government unemployment benefits have given people less incentive to take a job. The Biden administration in March approved $300 in extra federal benefits each week to unemployed workers as part of a massive $1.9 trillion stimulus.
The debate over jobless benefits intensified after the government last Friday reported that a paltry 266,000 new jobs were created in April. Wall Street had forecast a much larger increase of 1 million.
Read: A jobs report whodunit: The prime suspects for weak hiring gains in April
The disappointing report spurred Republicans in Congress and the U.S. Chamber of Commerce to call for the end of federal unemployment benefits. They aren't set to expire until September.
A handful of Republican-led states have also reinstituted rules requiring people to look for jobs, and at least one plans to stop providing the federal stipend to the unemployed.
Read: Some states are cutting unemployment payments to push people back to work — are extra benefits really keeping Americans out of the labor force?
The Biden administration, for its part, said there's little evidence unemployment benefits are dissuading people from taking jobs. They blamed closed schools and daycare centers, saying many parents have to stay home to care for children.
What happened: Job openings rose the most in March at restaurants and hotels, two of the industries hurt the most by the pandemic.
Rising vaccinations rates and falling coronavirus cases have enabled governments to easy business restrictions. Many Americans are also eager to go out to eat, travel or take a vacation. That's allowing companies to rehire workers and increase customer occupancy.
Market reaction: The Dow Jones Industrial Average
DJIA,
-1.44%
S&P 500
SPX,
-1.43%
fell in Tuesay trades. The Dow had hit a new record high on Monday.
Most Related Links :
dutifulnews Governmental News Finance News