Automobile
Auto Insurance in Virginia Beach, Virginia: Everything You Need to Know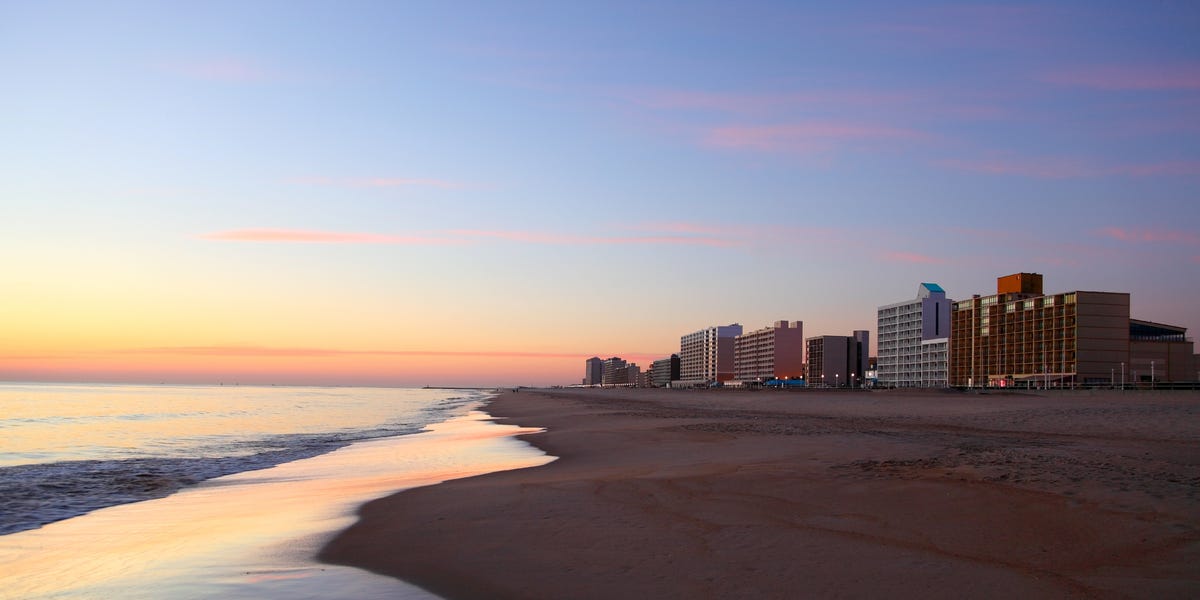 DenisTangneyJrGetty Images
Looking for affordable auto insurance rates in Virginia Beach, Virginia? This guide to Virginia's insurance requirements with tips on how to reduce your monthly premium can help you choose the best insurance policy for your needs.
Car Insurance Requirements in Virginia Beach, Virginia
Auto insurance is a requirement in Virginia Beach, Virginia. All drivers must carry the following insurance:
$25000 bodily injury liability per person
$50000 bodily injury liability per accident
$20000 property damage liability per accident
$25000 uninsured/underinsured motorist coverage per accident
$20000 uninsured/underinsured motorist property coverage per accident
Keep in mind, these are only the minimum requirements, and many drivers may decide to add additional coverage. Other types of insurance coverage that you might add include:
Comprehensive
Collision
Roadside assistance
Gap insurance
MedPay
Vehicle replacement
Rental reimbursement
Uninsured/underinsured coverage
When deciding how much and what type of coverage you need in addition to Virginia's minimums, consider how much your vehicle is worth and what it will cost to replace it. Drivers with an auto loan or more expensive vehicle may need full coverage, which includes each of these coverages. Other drivers may decide to drop full coverage to reduce their monthly rate.
It can also be helpful to know Virginia car insurance laws. This ensures that you always have enough coverage based on the most current laws.
Most Affordable Insurance Providers in Virginia Beach, Virginia
Virginia Beach, Virginia, drivers have a lot of insurance options. Here are a few of the most affordable ones to consider, according to The Zebra:
USAA: Average annual rate of $889
Erie: Average annual rate of $929
Progressive: Average annual rate of $933
State Farm: Average annual rate of $985
Nationwide: Average annual rate of $1121
In addition to price, it can also be helpful to consider the ratings of each provider to help you make your decision. According to Insurify, you might look at ratings like the A.M. Best, Moody's, and Consumer Reports customer satisfaction ratings. Look at what current and previous customers have to say about the insurance company and their claims process.
How Does Age Affect Rates in Virginia Beach, Virginia?
Age is an important factor when considering insurance rates. Drivers who are 50 years and older enjoy the best insurance rates in Virginia Beach. Teen drivers pay the highest premium due to their lack of driving experience. This is how age affects insurance rates in Virginia Beach, Virginia:
Teen drivers: Average rate of $3894 annually
Drivers in their 20s: Average rate of $1436 annually
Drivers in their 30s: Average rate of $1018 annually
Drivers in their 40s: Average rate of $971 annually
Drivers in their 50s: Average rate of $893 annually
Drivers in their 60s: Average rate of $937 annually
Drivers in their 70s: Average rate of $1200 annually
Drivers enjoy a significantly reduced rate once they reach 20 years old. However, rates begin to increase again in your 60s. Drivers who are in high-risk age brackets may find ways to offset these higher costs. For example, teens may choose to stay on their parent's policies longer or senior drivers may choose a vehicle that is more affordable insurance.
Other Factors that Influence Insurance Rates in Virginia Beach, Virginia
Other factors can influence your insurance rates in Virginia Beach, Virginia. A few factors that insurance companies consider include:
Gender: Gender can make a little difference in insurance rates. Women pay, on average, $4 more per year than males.
Marital status: Married drivers will usually pay less than single drivers with an average cost savings of $129 per year.
Credit rating: Even your credit rating can affect how much you pay in insurance rates. Drivers with a better score are considered to be less risk and will usually enjoy lower insurance rates.
Your vehicle make and model: Some vehicles are costlier to repair or replace, which means they have a higher insurance rate.
It is important to note that different insurance companies calculate these factors differently. When comparing quotes, you are likely to get significantly different prices from each insurance provider.
How to Get the Best Insurance Rates in Virginia Beach, Virginia
Whether you are a teen driver looking for more affordable rates, or you just want to save a few dollars each month, you can reduce your insurance rates with the following tips:
Inquire about available discounts: Discounts are an easy way to reduce your insurance bill. Find out what discounts are available with your current insurance provider. A few common discounts include multi-policy, multi-vehicle, good student, senior, military, or accident-free discounts. Some providers may also give you discounts for equipping safety or anti-theft devices in your vehicle.
Improve your credit score: Improving your credit score by even a few points may provide you with significant cost savings.
Price shop: Price shopping is one of the easiest, and most effective, ways to reduce your insurance cost. Compare what is included with each policy in addition to prices.
Sign up for a defensive driving course: If you are a teen driver, or if you have numerous traffic violations on your record, you may be able to offset the costs with a defensive driving course.
It can be helpful to get in the habit of looking for ways to save. Insurance rates often change, even when you are already a customer. If your current provider increases your rates, you can shop around and change providers if you find a better rate. Additionally, if your situation changes, like if you move to a new zip code or you get married, you may want to price shop again to ensure you have the best rates.
Price shopping is an important part of finding affordable auto insurance in Virginia Beach, Virginia. When you compare prices between providers, you can choose the price and level of insurance that fits your needs.
Check this out if you need additional information, resources, or guidance on car insurance.
Sources:
Virginia Beach, VA Car Insurance I thezebra.com
Cheap Car Insurance Quotes in Virginia Beach, VA (2021) I insurify.com
Virginia Car Insurance Laws I caranddriver.com
What Are the Different Types of Car Insurance? I caranddriver.com
This content is created and maintained by a third party, and imported onto this page to help users provide their email addresses. You may be able to find more information about this and similar content at piano.io
Most Related Links :
dutifulnews Governmental News Finance News