Automobile
Bend Oregon Car Insurance: Everything You Need to Know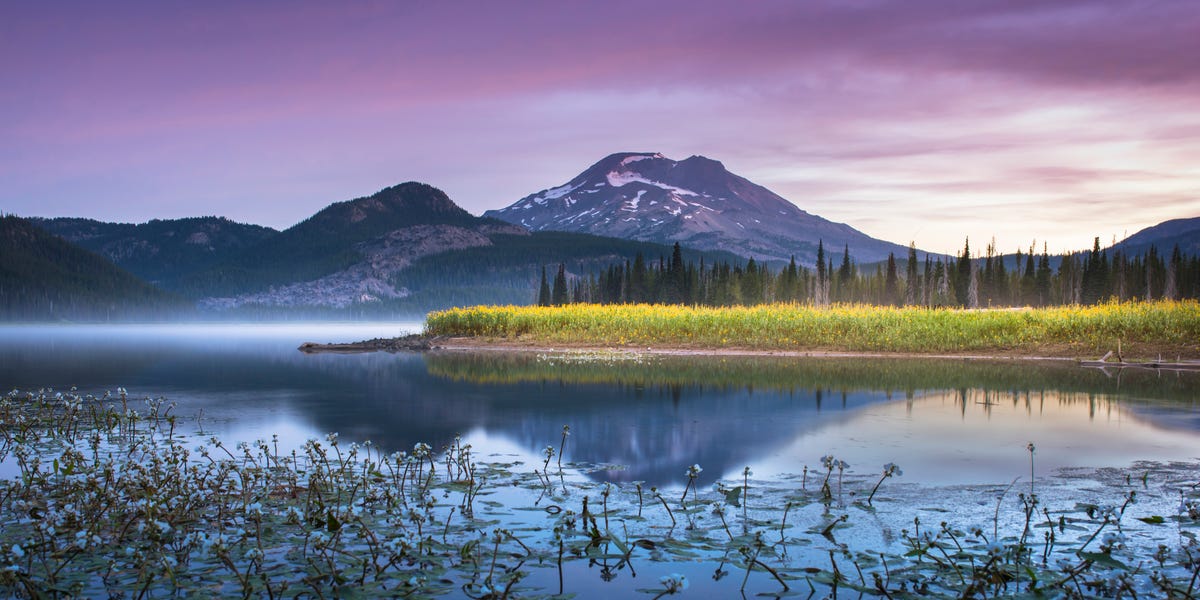 Finding Bend, Oregon, car insurance rates that are affordable is possible with a little research. When you know the state's insurance laws and how much insurance coverage you need, you can find a policy that fits your needs.
What are Bend, Oregon, Insurance Laws?
Car insurance is a requirement in Bend, Oregon. All drivers must buy insurance with the following minimum coverages:
$25000 bodily injury liability per person
$50000 bodily injury liability per accident
$20000 property damage liability per accident
$25000 uninsured motorist per person
$50000 uninsured motorist per accident
$15000 personal injury protection per person
These are the state minimum requirements. Some drivers will decide to buy additional coverage, including things like comprehensive or collision. Comprehensive is a type of coverage that covers damages to your vehicle that are not from an accident. This might include things like water damage or theft. Collision is a type of coverage that pays for your damages following an accident, even if you were at fault.
It can also be helpful to know other laws that may affect your rates. All Oregon drivers must have proof of insurance any time they drive. Failing to provide proof of insurance can lead to a ticket and fines.
How Much is Bend, Oregon, Car Insurance?
According to The Zebra, the average cost of car insurance in Bend, Oregon, is $1342 per year. That is less than the state's average of $1463 per year and the national average of $1548 per year. These rates come from calculating many different factors like:
Your age: Age is a big factor when it comes to rates. Teen drivers pay the highest in Bend, Oregon, with rates as much as $3469 higher than drivers in their 20s.
Your marital status: Married drivers usually enjoy a minimal discount with an average rate of $79 less than single drivers.
Your gender: Gender can also have a minimal effect on rates. Female drivers can save, on average, $61 per year when compared to males.
Your location: Your location, even within Bend, Oregon, can also affect your rates. If you live in an area with more traffic or higher theft rates, you may notice a slight increase in rates.
Your vehicle: The vehicle that you drive and its value will also affect your rates. Sports cars or brand new vehicles usually have high insurance costs.
Your driving record: Your driving record makes a big difference in insurance rates. If you have numerous tickets, you can expect higher rates. Certain traffic violations, like a DUI or reckless driving, lead to the highest increases. If you can avoid traffic violations, you may receive discounts from your insurance provider.
Your level of coverage: The level of insurance coverage you choose will also change your rates. If you opt for the minimum coverage, your rates will be lower than if you buy full coverage.
Your deductible: Your deductible will also affect how much you pay monthly for car insurance. If you have a higher deductible, you will get lower monthly payments.
These are all important factors to consider when determining how much insurance you need. Some of these factors you can't control, like your age or gender. However, other factors, like your vehicle and driving record can be adjusted to find affordable insurance rates.
How Does Age Affect Insurance Rates in Bend, Oregon?
Age is one of the most important factors when considering insurance rates. Younger drivers will pay higher rates because they have less experience driving. Drivers who are 50 years or older usually get the best rates in Bend, Oregon. This is how much you can expect with each age:
Teen drivers: Average rate of $4669
Drivers in their 20s: Average rate of $1698
Drivers in their 30s: Average rate of $1363
Drivers in their 40s: Average rate of $1289
Drivers in their 50s: Average rate of $1196
Drivers in their 60s: Average rate of $1200
Drivers in their 70s: Average rate of $1414
These are insurance rates based on annual averages with information from The Zebra.
Teen drivers usually need to do more research to find affordable rates. For example, many teen drivers will stay on the family policy until they get more driving experience. Teens are also less likely to carry full coverage because of the higher cost. However, they are more likely to need it as they are at a higher risk of having to file an insurance claim so it may be better to find discounts rather then reduce coverage levels.
Best Insurance Providers in Bend, Oregon
Because insurance providers calculate factors differently, it is important to find the best insurance provider for you. According to ValuePenguin, if you're looking for the cheapest minimum coverage policies, you will usually find the best rates with providers like State Farm and Progressive. If you're looking for full coverage, you may find the best rates with State Farm and Country Financial.
Other insurance providers in Bend, Oregon, worth checking out include GEICO, Farmers, Nationwide, and USAA. USAA usually has good rates but is only available to military members. When choosing the best insurance provider, consider things like price, customer rating, claims ratings, and types of coverage included in the policy.
You can also find the best insurance provider for you by shopping around. You should request price quotes from a few different providers and then compare them. Consider how much each charge and what is included in the policy. Then, continue to price shop every few months to ensure you always have the best insurance provider.
Finding affordable Bend, Oregon, car insurance is easy when you know how to compare rates and what factors go into calculating them. Even if you have a less-than-perfect record or traffic violations, it is possible to find an affordable rate. Check this out if you need additional information, resources, or guidance on car insurance.
Sources:
Bend, OR Car Insurance I thezebra.com
Who Has the Best Car Insurance Quotes in Oregon? I valuepenguin.com
Is Comprehensive Insurance Worth It? Everything You Need to Know I caranddriver.com
Factors That Affect Car Insurance Rates I caranddriver.com
This content is created and maintained by a third party, and imported onto this page to help users provide their email addresses. You may be able to find more information about this and similar content at piano.io
Most Related Links :
dutifulnews Governmental News Finance News