Entertainment
30 Highly-Rated, Toe-Curling Vibrators Under $20 on Amazon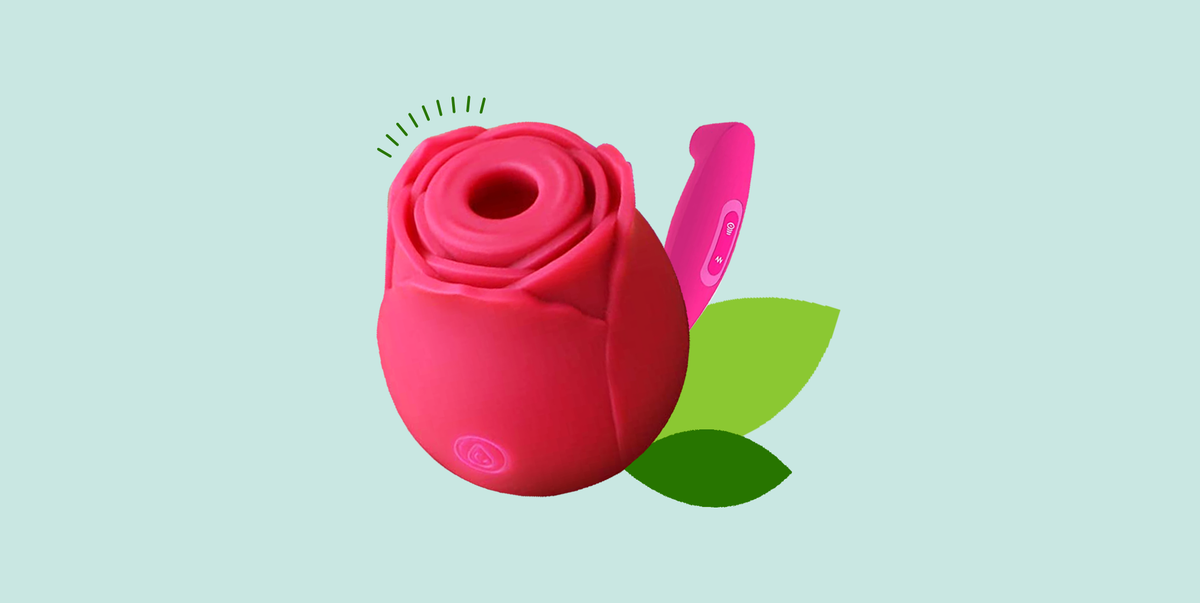 Not everyone can afford to spend $200+ on a vibrator, and that's okay! While you generally get what you pay for when it comes to sex toys, there are plenty of affordable sex toys that can also get you off, last forever, and make your sex life way, way better if you know where — and what to look for. Thankfully, we gotchu. And while sex toy shopping on Amazon seems like a good deal, if you've ever tried to do some light vibrator perusing, you'll know it can be somewhat hit-or-miss. For starters, it seems like half the vibes for sale on Amazon are spelled incorrectly, which makes searching for certain keywords rather frustrating at times, or vibrators are totally categorized in the wrong section, which makes related browsing nearly impossible. I want to see more toys, not one vibrator followed by three kitchen timers! But, if you have a little patience, it can be well worth it.
You see, Amazon has one thing most sex toy retailers don't: user reviews in the thousands. Since sex toy shopping can already be rather finicky (what works for your BFF may not work for you — and that's on anatomy), reading tons of really detailed (and sometimes very graphic) reviews can be the difference between buying something or saving it for "later" aka never. We pored through pages and pages of Amazon products to find the best sex toys under $20. We're pretty confident you'll find at least one or two (or three or four or y'know, 30) products on here you'll be excited to try without having to break the bank.
1
Rose-Shaped Sucking Licking Clitoral Toy
Hangdachang
amazon.com
$25.90
2
CalExotics Naughty Bits Bad Bitch Lipstick Vibrator, 1 Count
CalExotics
amazon.com
$20.00
Cal Exotics is also a tried-and-true sex toy brand that makes everything from affordable $10+ battery-operated toys to high-end $100+ toys, and their products are stocked in most reputable sex toy retailers, so their stuff is legit. This compact, waterproof and rechargeable vibrator is one of the more realistic looking "lipstick" vibes around. It's got ten modes and is also super quiet. 
3
Clitoral Vibrator High Frequency Lipstick Massager
Adorime
amazon.com
$16.99
This splash-proof and rechargeable vibrator tucks away discreetly into a lipstick-sized tube. It's got ten speeds and features a high frequency tip for powerful and precise clit stimulation. 
4
Bullet Vibrator – Nipple Clit Stimulator
BOMB'EX
amazon.com
$16.99
This rechargeable bullet vibrator has 12 speeds and comes with a handy loop so you won't misplace it. This toy is also waterproof and has 4.4-stars over 404 reviews. 
5
Vibrating Butt Plug Anal Beads
Pelepas
amazon.com
$17.99
If you're looking for vibrating anal beads, these feature a versatile design for a great price point. The graduated silicone beads are controlled by a removable bullet vibe, so you pretty much get two toys in one. 
6
CalExotics Pocket Exotics Wired Bullet Vibrator
CalExotics
amazon.com
$10.09
Wired bullets are still around for a reason. This toy is super beginner-friendly, packs more punch than you'd think, and is really affordable. Instead of having preset patterns, this one has an adjustable intensity wheel for custom sensations.
7
2 in 1 High Frequency Clitoral Sucking Vibrator
This toy combines the pinpoint stimulation of a high frequency tip with suction for an intense 2-in-1 vibrator that's also rechargeable and waterproof. 
8
Full Silicone Bullet Vibrator IPX7 Waterproof for Women
This waterproof and rechargeable vibrator has ten modes and is really affordable. The tapered tip is great for a variety of sensations as you can use the angled tip for precision or broader vibration. Also impressive is this toy's 4.8 star rating over 69 ratings. 
9
YHNNDA Clitoral Vibrator High Frequency Small Powerful
Another popular high frequency toy, this minimal-looking device almost seems more like a high-end beauty product than sex toy. It's waterproof, rechargeable, and has two silicone heads so you can experiment. 
10
SENSIVO Vibrating Cock Ring for Penis & Clitoral Stimulation
SENSIVO
amazon.com
$19.99
This vibrating penis ring is made of stretchy silicone for a comfortable fit. If you've yet to dabble with cock rings, this is a great entry toy. It's got ridges and ears to further stimulate your clitoris, has ten modes, and is rechargeable and waterproof. 
11
Bullet Vibrator with Bunny Ear
Secret Lover
amazon.com
$15.99
This waterproof and rechargeable mini Rabbit is a great beginner toy for someone looking to experiment with internal and external stimulation. There are ten modes and two separate motors so you won't be sacrificing functionality for affordability. It's also got a very convincing 4.9 star rating over 18 reviews.  
12
PHANXY Clitoral Nipples Sucking Vibrator
A rechargeable, waterproof suction vibe with nearly 87 glowing reviews? Don't mind if I do! This petite-sized clitoral stimulator has seven different modes and is so powerful that one reviewer said it led to orgasm in less than 15 seconds. The small size of the toy also means you can use it during partnered sex easily. 
13
Bullet Vibrator for Clitoral Stimulation
Secret Lover
amazon.com
$9.99
This waterproof and rechargeable bullet vibe is too good of a deal to sleep on. It's got a perfect five-star review over 14 ratings, and has ten modes. 
14
Graduated Design Anal Vibrator
This is another vibrating anal bead set that's well worth the $20. There are ten modes, an easy-to-maneuver loop handle, textured beads, and a perineum massager built in. 
15
Shibari Mini Halo Plus
SHIBARI
amazon.com
$19.13
This wireless mini wand vibrator has one of the most impressive ratings we've seen: 4.5-stars over nearly 11,000 reviews. Seriously. It's rechargeable, water-resistant, and has twenty freakin' modes. 
16
Bullet Vibrator Nipple Clitoris Stimulator
You can never have enough bullet vibes, and this minimal matte black rechargeable bullet is one of the best buys you can scoop up for yourself. It's got 4.5-stars over 4,700 reviews, is really affordably priced (remember that the wired CalExotics bullet above was just $10, two bucks less), and many reviewers mention how powerful it is despite the unassuming packaging and size. 
17
Plus One Massaging Bullet
Another bullet that's supes affordable is this baby by PlusOne. Unlike a lot of other sex toy brands on Amazon, PlusOne is also sold in stores like Target, so you can be sure you're getting a toy from a legit sex toy company. This soft-touch bullet is rechargeable, waterproof, and has ten different modes. The deep purple color is also a nice touch.
18
Rechargeable Vibrator Dildo Stimulator
POTyWEI Patricia Briggs
amazon.com
$8.00
This rechargeable and waterproof vibrator is almost too good to be true at eight flippin' dollars — but the 1,600 reviewers who have given it a 4.8-star rating can attest that it's indeed, everything you could ever hope for in a less expensive toy. It's got 10 modes, is super quiet, and is covered in silky silicone with a looped handle for easier grip. 
19
YINGE Mini Wand Massager
When one of the top reviews starts out with "I'm still shaking as I write this," you know it's gonna be good. This waterproof and rechargeable mini wand has a whopping 160 combinations of vibration patterns and intensities. It's also made of medical-grade silicone and you can control the intensity and patterns separately to easily find what feels best for you. 
20
California Exotics Whisper Micro-Heated Bullet, Pink
CalExotics
amazon.com
$11.99
This battery-operated (it runs on two AAs that are included) micro bullet heats up with use and is perfectly sized to fit between you and a partner during sex. There are two speeds that you can control with the remote, it's really quiet, and users say it lasts around eight months — which is pretty impressive for a battery-operated toy. If you prefer a version without the heated component, there's also another Cal Exotics version available for the same price here. 
21
High-Frequency Vibrator
If you love the idea of a high frequency vibrator but don't quite love the thought of a tip that's thinner than a q-tip on your clit (sometimes things can be too intense!), this broader-tipped clit stimulator has the best of both worlds. You get the power of high frequency vibration, with a scooped, flexible head that's versatile for external or internal play. 
22
Flower Clitoral Vibrator
OIXGIRL
amazon.com
$19.99
This flower-shaped vibe is almost too cute to hide. There are 19 speeds to cycle through, it's rechargeable, and waterproof. The beauty of this toy is in its double-ended design. You can use the textured flower part on your clit for a variety of external sensations, the base for more pinpointed clit stimulation, and insert the handle inside your vagina for internal play. 
23
Miss Kate Clitoral Sucking Vibrator
Tracy's Dog
amazon.com
$19.99
This is another sex toy that almost looks more like a niche beauty gadget than a vibrator thanks to the cute kitten design. It's rechargeable, waterproof, and has seven different sucking modes. This toy also has a 4.5-star rating over 149 reviews, which definitely makes hitting "purchase" a little easier. 
24
Quiet & Powerful Bullet Vibrator
SEXY SALVE
amazon.com
$15.49
While most sex toys these days are silicone or silicone-covered, there are advantages to traditional plastic vibrators and bullets as well. This wallet-friendly bullet vibe is made of ABS plastic, which means you can use any lube with it (whereas with silicone toys, you can't use oil or silicone lubes.) The plastic casing also means it tends to be a little bit stronger, as the vibrations aren't being as muffled by a silicone casing. This rechargeable vibrator is also waterproof and has 19 different modes. 
25
Bullet Vibrator
If you want a really small bullet vibe, this $13 option is great. It measures just under three inches (the bullet vibe right above is four inches, for reference) but sacrifices no functionality for the small size or price. Over 1,700 happy customers have rated this 10-mode bullet as 4.5-stars. 
26
CalExotics Original Butterfly Kiss Vibrator
The Butterfly Kiss is a classic design that's like the little sister of the famed Rabbit. While the shaft is smaller, you still get dual stimulation of both your vaginal and clitoral hot spots. For just over ten bucks, this is a pretty great deal. This toy is waterproof, has three speeds, and runs on two AAA batteries. 
27
Pure Love 3.5 Inch Vibrating Bullet Teal Color
Pure Love
amazon.com
$8.74
If you're looking for an eye-catching bullet to stand out from the sea of pink, purple, and black bullets, this metallic teal bullet is it. It's really affordable at around eight dollars, has three speeds, is waterproof, and uses one AAA battery. 
28
Mini G Slim Stimulating Vibrator
Blush Novelties
amazon.com
$12.69
This egg-shaped vibrator has an angled tip that's perfect for exploring your internal hot spots. This highly-rated, battery-operated toy has a satiny-smooth plastic finish, is waterproof, and features an adjustable base for a variety of settings. 
29
Clitoris Vibrator
Treediride
amazon.com
$19.99
If you want a flexible toy you can easily maneuver inside your body, this vibrator is perfect. Aside from a small (but powerful) motor, there are no other extraneous parts inside the vibe to give it "shape" — meaning it can flex and bend naturally with your body. It's also waterproof, rechargeable, and has ten modes. 
30
Wearable Vibrator with Wireless Remote Control Sex Toy
Fondlove
amazon.com
$19.99
A wireless, remote-controlled sex toy for under $20? You can't afford not to at least try this one out. This cute, whale-shaped design can be worn internally and controlled by you or a partner for extra kinky fun. There are ten modes and the bulbous tip has a unique "patting" motion while inside you that many reviewers say make it one of the best toys ever. 
This content is created and maintained by a third party, and imported onto this page to help users provide their email addresses. You may be able to find more information about this and similar content at piano.io
Most Related Links :
dutifulnews Governmental News Finance News